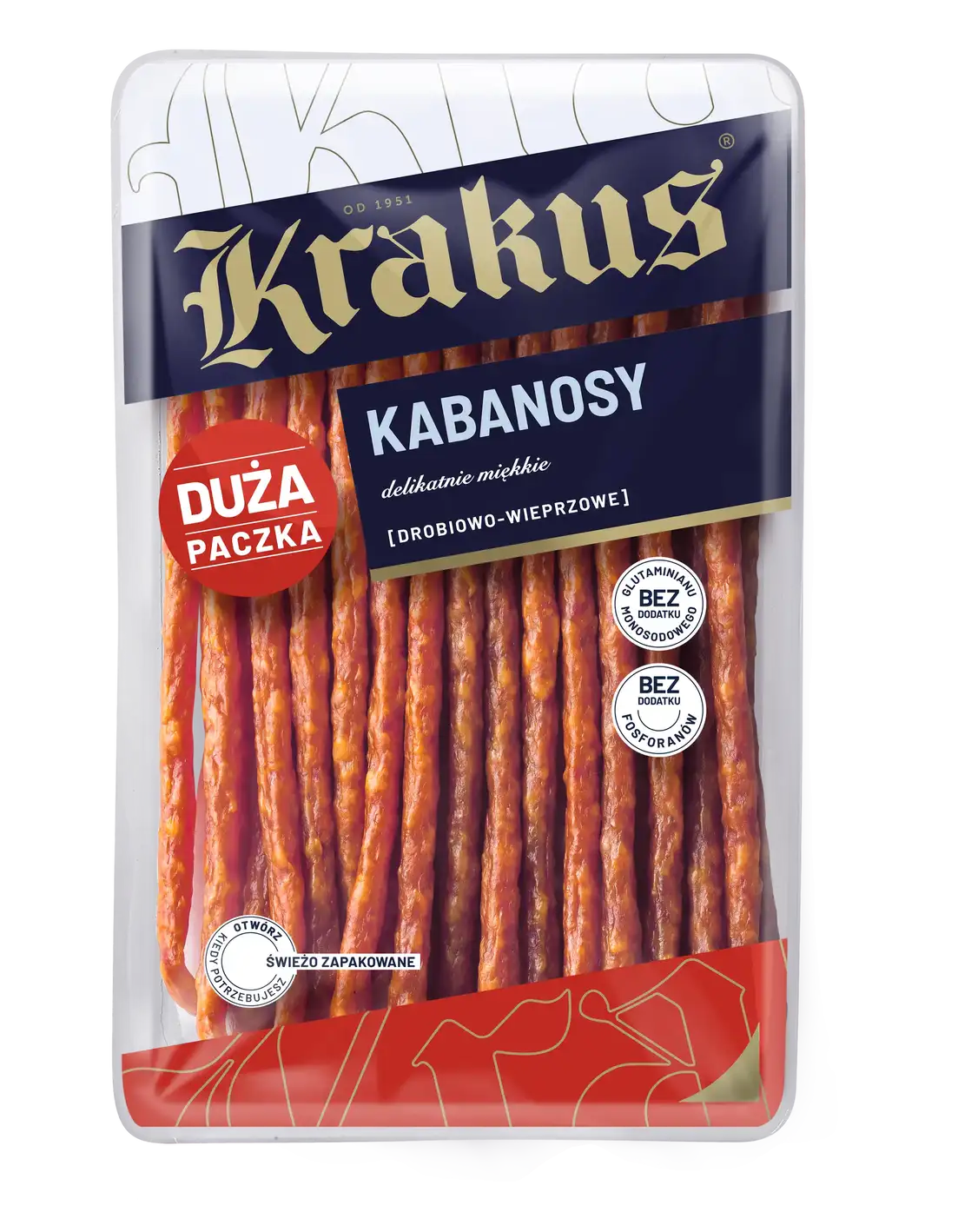 Product information
Ingredients:
Chicken, Pork (100g of Product made from 160g Meat, 88g Chicken and 72g Pork), Pork Fat, Potato Starch, Salt, Sugar, Vegetable Protein Hydrolysate (Rapeseed and Maize, Glucose Syrup , Flavouring, Glucose, Spices , Antioxidant Sodium Ascorbate; Preservative: Sodium Nitrite; Casing (Gelling Agent: Sodium Alginate; Flavouring, Stabiliser Calcium Chloride)
Allergen advice:
May contain Cereals containing Gluten (Wheat, Barley), Milk including Lactose, Soya, Celery and Mustard.
ANutrition (per 100g)
Energy 2098 kJ /506 kcal
Fat 42 g of which Saturates 17 g
Carbohydrate 6.0g of which Sugars 1g
Protein 26g
Salt 3.8g
Other Information
Due to methods used in the manufacture of this product, white crystals may form on the product surface as a result of the drying process. These crystals are not detrimental to the quality of the product.
Packed in a protective atmosphere.
Storage:
Store in temperatures between +2°C and +25°C. After opening, keep refrigerated and consume within 2 days. Do not exceed use by date.